Selling Your Home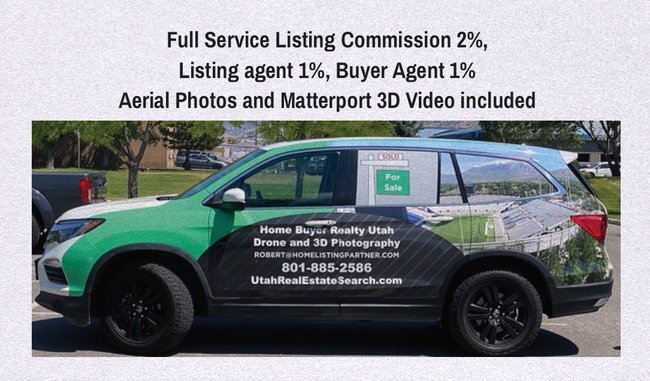 For most families, their home is their largest financial asset and deciding to sell it is a big decision that involves a lot of preparation and work. When you're ready to sell it's important to have an experienced Real Estate Professional handle the details involved in the successful sale of your home and for Top Dollar.
As an experienced Real Estate Professional who has helped many Home Selling Clients sell their homes, I know how to handle every aspect of the sales process from strategically marketing and showcasing your home to making sure everything is signed, sealed and delivered by the closing date.
Providing you with a comprehensive high quality listing service is my top priority. So when you decide to sell your home, please contact me and let's get started!
Selling Price
Price is the most important factor when it comes to selling a Home. If a home is overpriced nothing else matters. In a declining market or buyer's market, only the homes that are priced below the competition actually sell.
Marketing
Knowing how to market a home is very important. The more potential buyers that see your home and know that it exists, the better the chance you have of selling it and for Top Dollar. In today's Home Selling world, the absolute best way to advertise and market real estate is with the Internet. A properly marketed home needs to be on as many websites as possible. Keep in mind that the Realtor with the most Home Buyers being attracted to their websites will have the best chance of Selling your home because of the unlimited exposure. We have over 150 Home Buying Real Estate websites and try very hard to get 100's of Home Buyers visit our Websites every day.
Showings
If your home is priced right and properly marketed it will get showings. Now the key is to turn those showings into offers. Homes that show best look like model homes, they are immaculately clean, tidy, highlight the strong points and smell pleasant. If a potential buyer is distracted by personal items, clutter or odors, their chances of making an offer on your home is slim. Homes that sell have an inviting atmosphere that make Buyers want to call their own.
What I will do to sell your home.
As your Realtor, I pledge my efforts to work on your behalf, keeping your best interests the focus of all I do. My intent is to obtain the maximum sale price for your property in the least possible time at a minimum of inconvenience to you. I take my responsibility to you seriously because my reputation depends on your satisfaction.
I will prepare you and your property for the sale by



Determining the Highest Selling Price based on professional analysis.




Discussing selling points and enhancements to increase property value.




Explaining to you all of your showing options




Revealing all the costs of selling your home.




Explaining to you the correct order and timeline of events in selling your home.



I will attract buyers for your property by:



Placing my exclusive Home Buyer Realty "For Sale" sign on your property.




Providing a full-color detailed listing sheet to Realtors® and buyers.




Providing "Photo Tours" online for prospective buyers to view your property.




Aerial Photos highlighting the main Features will be provided with every Listing.



Making your property immediately viewable on Multiple websites:
We have over 250 Local Home Buying Real Estate Websites that are City, County and State specific and all Rank high in most Google Real Estate Key Word searches.
Exposing your property through my proven Home Selling System.
I will consummate the sale by:



Bringing pre-qualified, quality buyers.




Showing your property effectively and consistently.




Presenting and explaining all written offers to you.




Negotiating the sale with integrity to those involved.




Finalizing the sale contract accurately.




Following up for any feedback to increase my future client satisfaction.



Being in the right place at the right time does not always happen! I must expose your property to the greatest number of people in the shortest period of time. The following are components of my proven success plan:
#1 IN CUSTOMER SERVICE
The #1 complaint against many agents is that they don't return phone calls in a timely manner. I ALWAYS personally return your phone call! Whether it is 6:00 AM or Midnight, call me! If I don't answer, I'm either with a client or on the other line. As soon as I'm done I'll call you back, GUARANTEED!
I also have a 24/7 Online Activity Report Website that provides every Home Seller with their own (Customer Web Page) with access to every thing that happens with their listing daily, including Phone numbers of every Showing Realtor that previews their home.
MULTIPLE COMMISSION PROGRAMS
Two things will always be true in Real Estate:





Homeowners work hard to establish equity in their home.




They don't want to pay more than they have to in order to sell their home.



That's why I offer you more for less. I am not greedy and offer several proven discounts for sellers to help them save more of their equity at closing.
HIGH PROFILE INTERNET PRESENCE
More Home Buyers are shifting towards using the Internet for finding homes that fit their criteria. I not only make your home available to the local Listing Service, I put your home on more Internet sites than any other Realtor.
PERFORMANCE GUARANTEE
When listing a home with a Realtor, the most common concern with homeowners is that they don't want to "tie up" their home in a listing contract for several months. I am so confident that you will be impressed with me and my services that if for any reason you choose to withdraw your listing from me, you can do so. You can list your home "For Sale by Owner" or with another Realtor the next day.
CUSTOM-MADE SIGNS AND FLYERS
I provide full-color custom yard signs and flyers for all potential buyers and Realtors. Most buyers who drive around looking at homes don't call the phone number on the sign to find out details on your home—they want information at a glance. That's why I design full-color custom flyers that accentuate the unique features of your home. It's proven that color flyers sell more homes than black and white flyers or no flyers at all.
KEEPING YOU UPDATED
I keep you updated with your home's progress. You will be the first to know of any changes in the market. I will promptly present and explain all offers. I also keep you informed almost daily once your home is under contract, ensuring that every deadline is met and your interest is always protected.
STRONG TO THE FINISH
Two-thirds of all homes "For Sale by Owner" fall through once they are under contract. The #1 Reason Why: They don't know what comes next and how to protect themselves. Once a home is under contract, the race has just begun. There are many hurdles that must be jumped by certain deadlines or the contract will become null and void. EVEN IF YOU DON'T LIST YOUR HOME WITH ME, let me help you (for FREE) accomplish what you need to do and by when, to make sure your home is part of the one-third of all homes that do close "For Sale by Owner."
Matterport 3D Video